B and I in Mexico
Pedestrian Bridge to Mexico.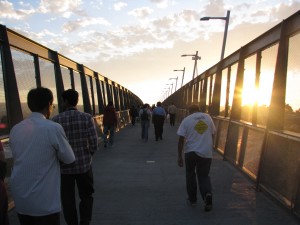 Einfach rüberlatschen und alle Sorgen ( e.g. Haftbefehle) hinter sich lassen. Garantiert keine Passkontrolle- in diese Richtung…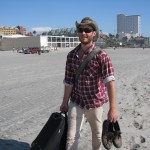 Texas am Strand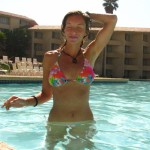 Mein Friseur hat gesagt, Chlorine macht die Haare grün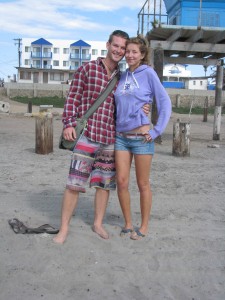 B und ich vor unserem 1 A Motel in Rosarito. What a good find!