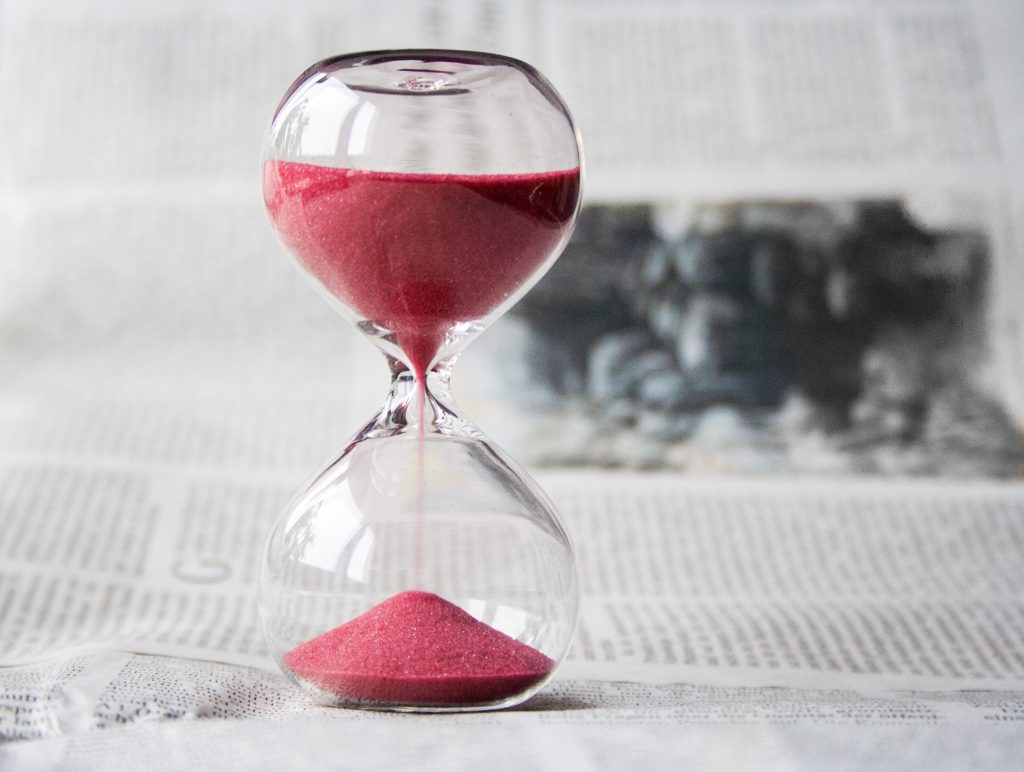 Seit nunmehr 11 Jahren arbeite ich im akademischen Mittelbau. Wie viele andere, die sich unter dem Hashtag #ACertainDegreeOfFlexibility zu Wort gemeldet haben, blicke auch ich skeptisch auf die Äußerungen des Bundesministeriums für Bildung und Forschung in seinem Tweet vom 9. Dezember 2020 zum Wissenschaftszeitvertragsgesetz (WissZeitVG). In der Darstellung des BMBF werden die zahlreichen Probleme übersehen, die das WissZeitVG für den akademischen Nachwuchs, zu dem auch ich zähle, mit sich bringt.
Ich möchte mich an der Diskussion mit einer Stellungnahme beteiligen, die ich vorbereitet hatte, um sie Ende März 2020 auf der Abschlussveranstaltung eines Nachwuchsförderprogramms meiner Universität (Academic Career Development Programm der HHU Düsseldorf) vorzutragen. Ich wurde gebeten, die Sicht des Nachwuchses auf die wissenschaftliche Karriere vor Teilen der Hochschulleitung und den Dekanen der Fakultäten vorzutragen. Leider ist es coronabedingt nicht dazu gekommen. Ich möchte diese nie gehaltene Rede hier teilen:
Good evening everyone, ladies and gentlemen,
If you were given three wishes for your professional lives, I wonder what would they be? Three things which would transform your ability to do what you do well. I have a few ideas but will come to them in due course.
Now I have been asked, as a representative of the Mittelbau, as a woman in science, and as one who is rarely asked about their wishes, to say a few words about what it is like to be a junior researcher nowadays. So I want to take this opportunity to walk you through some of my experiences as a junior researcher.
The ACDP programme gave me the opportunity to exchange experiences with a number of junior researchers in different fields. Our group was diverse enough to learn about the reality of these fields yet small enough to foster a great deal of trust and honesty. So, I hope that as their representative, I have found words most will identify with. Not all will agree with everything I say, of course, but irrespective of their background, many of us share both the joys and worries that come with being a junior researcher.
We have been told to be very good at what we are doing. We have earned a PhD here or elsewhere. We have convinced the research community of the value of our contribution to the field and to the specific subject we are working on. We have achieved a lot, disseminating our findings, reaching out to our research community and some of us can be proud to have found ways to communicate their findings to the general public. We have gone through long and exhausting years of work for our dissertation. And until now we have not left academia – like most of our peers. And this must have happened for a reason.
To those who are here, we are excellent researchers. We have been offered post doc positions or junior professorships. Being a junior researcher is a privilege. It is a job, a profession with so many facets: We research, we network, we organize, we teach. We travel, we manage, we give talks, we publish. We collect experiences, some of us in other labs, at other universities, in other countries. We have chosen to come to Düsseldorf with all this knowledge and experience to work hard, to continue to learn, to grow and serve the research community. And the fact that we are here today shows us that some things have turned out just right.
Maybe we are even lucky enough to benefit from very flexible working hours (not going into detail what double-edged sword this may be) or, which is one of the greatest opportunities: We benefit from academic freedom, that is, we can pick a topic and work on it. And guess what, our work is contributing to the world's knowledge. In 50 years time people will still be able to use our work.
What I am trying to say: it is great to be a junior researcher, the job's versatility is stunning.
However, there should be no illusions; it also brings great challenges and difficulties.
As junior researchers we must cope with being the meat in the sandwich! We must cushion the questions from above and below, while at the same time we have to support our own career.
Over the last years the chances of gaining a permanent position have fallen drastically. While the number of professorships remained stable, the size of the Mittelbau has increased drastically. We work in an extremely competitive environment. We have limited contracts which last for only a few years or even a matter of months. By the time a grant covering the next two years comes in, we have to give our attention to the next one. Time and energy, which ought to be dedicated to the present project, is eaten up by writing new proposals.
This means, we need to be extremely flexible or we else enjoy the privilege of a solid support system in place. How else should we be able to carry the risk to follow this insecure and demanding path? Doing research is a luxury, not only for society but also for us individual junior researchers. Why? We are in our mid to late thirties, we have partners, we are parents, we have people around us that need our help. Or we have other obligations, and believe it or not, it has been known for researchers even to have hobbies outside their fields! We are in a situation where most of us cannot face continuing with this life path that is so full of uncertainty: we are all nearly 40 years old, we are still called junior and we have no idea where we will be in eighteen months time.
The developments in wider society pile on additional pressures. Nowadays, we researchers are asked to be as transparent as possible. I appreciate and understand this, yet I also see the downsides. Being always up to date in a constantly changing world is hard. Research shall be reproducible, the replication crisis has reached many fields including economy, medical sciences and my very own, linguistics. And this is a consequence of the increasing standards and the difficult circumstances in which we work as junior researchers.
Another issue: You may ask whether there is any difference for me as a woman in science? Unfortunately, yes, there is. I want to mention three points. First, when I started my undergrad, I belonged to the 80% women studying with me. When I was a PhD, the gender ratio was balanced. Now, as a PostDoc, I belong to the 20% women in my field. The whole ratio turned upside down! Second, I've been told that I do not dress appropriately. Instead of looking at my work, people have commented on my appearance, which is an experience I've never heard any of my male colleagues refer to. Third, when it came to signing the extension of my contract, at one point, I was asked whether I plan to have more children. With the additional comment that they then would prefer to wait because I may extend the contract by my maternity leave times anyway.
As I began, I said how happy and grateful I am to be a junior researcher, and I sincerely believe this. It offers us many possibilities. Our daily work life can be so diverse and interesting. However, the current system reduces us to our role of the publishing researcher. This is the only achievement, which results in the award of a secure job. As a consequence, the amount of time for research, networking, organization, managing and teaching is out of balance. And this is a great pity. We should serve society with all our skills. But we spend ages in small rooms trying to write. We lose sight of our other roles. So my fear is that what is currently rather an arduous work environment will discourage even more from climbing the next steps of the academic ladder.
My impression is that there is great solidarity horizontally among us, those at the same level, and this is why programmes like the ACDP programme are extremely helpful. But it tends not to work vertically, between the different levels or in communication with administration.
What I want to highlight is that as junior researchers in this room, we do not take the luxury of doing research for granted. At the moment we are really grateful for this gift. I only wish we had a more secure position to be trustworthy and reliable researchers, good teachers, improve our knowledge and connect with other researchers around the world. However, the competition is hard, maybe too hard. It is certainly the reason why many of us leave academia. Although we know that there are solutions. We need more permanent positions other than professorships, more perspectives, more stability and more support.
We need more very concrete prospects for doing what we are very good at: researching, networking, organizing, teaching, travelling, managing, giving talks, publishing. And the Düsseldorfer Weg, for instance, can only be a starting point.
Having told you all of this, if someone granted me three wishes, here's what I'd wish for: I wish to be judged by all I have done and achieved, not only by my publication record. I wish to be treated exactly as my male colleagues. And I wish for a more reliable and long-term perspective.
This, in turn, would provide freedom for the spirit of research, provide room for scientific curiosity, creativity and development of what we as a university stand for: stability and reliability, innovation and progress, and the future.
Thank you.